Pilates has been become popular among celebrities especially those who wanted to tone without looking masculine. This is also ideal for those who wanted to be lean without going bulky. Pilates is an exercise that focuses on the balanced of development of the body through the strength of the core. It also targets flexibility through graceful movement. Pilates is followed by plenty due to its benefits. Some of those are A-list celebrities who swore that Pilates workout is the reason for their fab body.
Pilates celebrity workouts
There are plenty of celebrities who devoted themselves in pilates exercises. What makes Pilates amazing is that most of its devotees are celebrity mom who wanted to shed off their post baby weight and gain their pre-pregnancy baby back. The latest of those who jumped off to the fitness bandwagon is the just-engaged Kim Kardashian pilate workout. Kimmie is near to reaching her pre-baby figure because of her Atkins diet and pilates session. People were harsh about her figure during her pregnancy that is why she shun away from the limelight for few months. Three months after her pregnancy, she was out and about with her slimmer figure of which she is confident of.
Alias Kicks Ass In Pilates
Ben Affleck wife's and Alias star Jennifer Garner looks hot as ever. The secret? Pilates. The blooming mom admitted that Pialtes has changed her life as it allowed her to rediscover herself as well as enjoy the harmony of a well-balanced life. Judging how she is able to become a loving mother to her three kids and managed to be a hot wife to Batman Ben, we could see the beautiful change.
The Twerk Queen is a Pilates Fan
There's a reason the 20 year old singer has no inhibitions when it comes to showing off her body. Why not? Her toned body is worth displaying for with her enviable abs, sexy pair of gams and toned arms. She is doing her pilates exercises with celebrity trainer, Mari Wilson. Mari is famous for her Pilates DVDs such as Lower Body Pilates. Accordingly, Miley's pilates workout routine includes special exercises to get flat abs like double leg stretch.
The America's Sweetheart Likes Pilates
If you wonder on how Jennifer Aniston sizzles the dance floor in her We're the Miller movie, then you should seriously consider Pilates. The soon to be Mrs. Justin Theroux shared that Pilates helped her deal with her back and hip problems notwithstanding the fact that Pilates workout plans made her feel tall.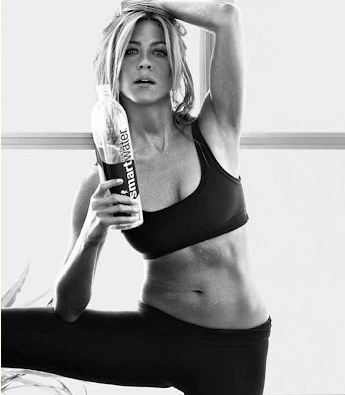 Rocks Stars do Pilates too
Proving that Pilates works on both sexes, the famous Rolling stone member Mick Jagger admitted that he is practicing Pilates. We all know that Rock and Roll life isn't as healthy that is why the rock star is living a Senior Pilates Lifestyle. He has shun away from his drinking habit and focused on eating balanced diet. He even does ballet to make him flexible.
Queens Follow Pilates
The Queen of Pop doesn't give any hint of aging. Thanks to her devotion to Pilates. Madge is known for her amazing body as well as her healthy lifestyle. Her better posture, apart from the fact that Pilates helps her prevent injuries on tours and helps makes her devote to Pilates. Given the benefits Pilates provides as well as celebrity exercises with these routine, would you give Pilates a try?
video, photo, and text Instruction to quickly & easily learn the most popular exercise method Worldwide. The most complete pilates mat exercise resource for any age and fitness level. Exercise anywhere and anytime without equipment or a gym.