It is quite hard to be independent at 15 especially if you are living with parents. More so, being independent proved to be hard when your family provides for you and spoon feeds everything on you. However, this is not the case for Lani Lazarri, a CEO at the age of 15. And by CEO, I meant the founder of the no less than Simple Sugars, an all natural body care company.
The Milestones of a Gal
Legally, Lani admitted that she is not yet allowed to own a company due to her age. This is why her mother, Gina, does works that requires the involvement of an adult such as accounting and compiling orders. Technically, Simple Sugars is owned by her mother as the permit is under by her name. However, make no mistake as she runs the company as a whole. The idea of having that type of business Lani is into right now sprung from her mother suggestion that instead of buying gifts for holiday, she and her siblings should make them. Lani who has troubles with beauty products due to her eczema decided to create an organic skin scrub that is not harsh to skin and will be suitable for anyone and imagine, she was still 11 that time.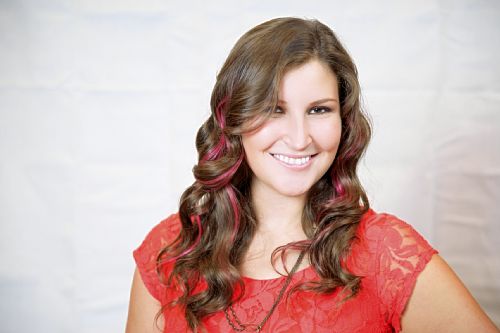 She created the scrub by a recipe for a salt scrub she gathered from the web. She bought sweet almond oil, grape seed oil, sugar and vanilla extract. She blended this together in their kitchen and started sharing it to family and friends. The rest is history as people became interested in her products.As she is now running the business in their basement. Her parents released $2,000 for her basement to become her mini lab with worktables, linoleum floors and sinks. Then she began selling her products one Valentine days. Apart from that, she emailed her friends for her products. And later on, she came up with the name Simple Sugars with a tagline that says " Stay Smooth". Her website can be attributed to the 75% of her sales on 2012 which is $40,000 while the remaining 25% sales are from local spas.
Climbing on to the ladder
As of now, Lani has 16 body scrubs, five facial scrubs and a foot scrub that comes in varied scents. Her goal is to grow her business to a whooping $1 million as she graduates. She is still a freshman in an all-girls private school in Pittsburgh. Although Lani proved that she can manage her business just right, there are still times that her teenage nature surfaces and she still has the tendency to become impulsive. This is where Gina's role as a mother comes in giving her daughter pieces of advice. However, Lani still calls the shot when it comes to business. This has provided the two a great deal of mother daughter bonding while generating generous income. Sometimes, when bulky orders arrive, Gina asks the help of her husband and even her mom just to finish the job.
The Successful Youngtrepreneur
Pittsburgh Post-Gazette Features Simple Sugars stating its CEO will guest on Shark Tank as one of the youngest and successful entrepreneurs after she caught the attention of teenage magazines. She will pitch her products to possible investors.
For those of you who don't know what Shark Tank is, it's the best American reality TV  series. The series consists of five multi-millionaires investors, in which small-business entrepreneurs pitch their inventions and ideas to those five multi-millionaires, in the hopes of persuade the investors to buy into their ideas and turning them into bigger businesses.I love Shark Tank! Awesome serie I am totally hooked on. I need to admit I'm getting addicted to it,very interesting show you learn a lot from them. You can watch it on ABC or on Hulu.
Simple Sugar features more in this avenue as Lani has become successful in her career. By the time she reached 18, she became guest to different TV and radio shows.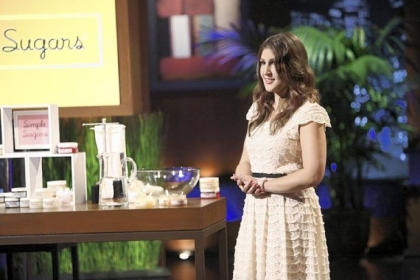 Lani's achievement is one to draw inspiration with as she did not only helped herself by creating a beauty care product that is suitable for her skin but also made a business out of it. And may I say successful and lucrative at that. A great example of a business which had seen huge success, Once we begin to be responsible for our own inspiration, it will reward us by giving us ideas we never thought possible.
So now that you are successful in your personal life, you need to be successful in your personal care too. For those beauty lovers here is a site, where you can find tons of helpful skin care. To know more feel free to visit just click the link Now>>>>bare minerals